I've been living in Finland for 8 years, and it's always a surprise to me how long I've lived in Finland already.
When I first arrived I didn't know much about Finland, and originally wanted to take some time off work and learn the language before applying for a job. Student loans wouldn't allow for that so I applied to every design studio in Helsinki in the hopes that I will land a job as a designer. I was hired as an ad assistant, and in the beginning didn't have much client contact which was a relief.
Quite often the strongest reactions in the meetings are not expressed through words.
That was until I was brought into a compact design team. On my first meeting I was extremely nervous and worried that my lack of the Finnish language would be an issue, but to my surprise, it was held in English. By then I already knew that Finland is a nation of few words so having the ability to read the client is all done not so much from speaking but from listening as well, reading the room, and asking questions. Quite often the strongest reactions in the meetings are not expressed through words.
This was a pivotal moment for me when I realized that listening is an important tool for designers and creatives.
Illustrators and arts had always fascinated me with communicating emotion without words. Even if one doesn't have a big grasp of the language but choice of colors, graphic elements, typography, and composition based on the strategy are all choices that develop a design language that evokes an emotion and connection.
In today's world more and more of the main touchpoints and activations of all brands are digital and providing a service. The pandemic has accelerated the digitalization of brands and an online presence has replaced physical materials and spaces, to an extent.  With how fast things are changing you find yourself always exploring new technologies, and also learning, listening, and observing what is out there and where you can see opportunities to improve yourself and your client's business.
However, knowing the language doesn't equal knowing the business of the client, the needs of the users, and the emotional aspect of the brand. To understand the emotions and connections that the client wants to portray, listening is key. If the concept feels hard to nail, rather than try to overly convince the client, allow them to talk, and if it's not clear just ask questions. Ask if you can access any strategic work, research the target audience, and at times it's always good to just listen once and a while.
Diana Sanchez
Graphic Designer
Hasan & co.
LinkedIn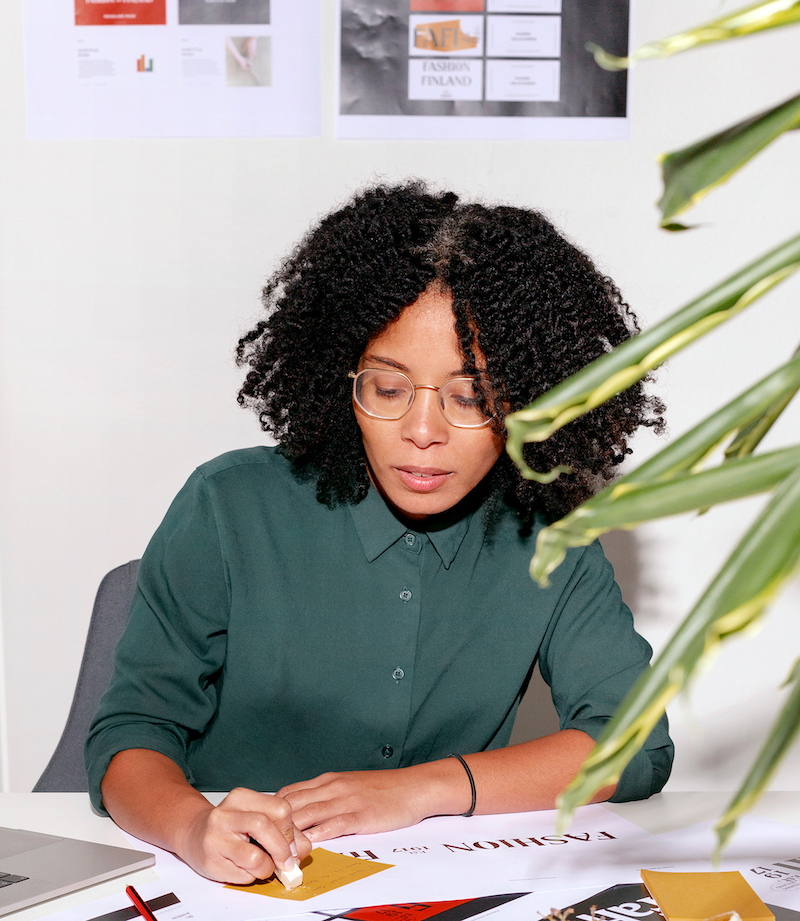 Uutiskirjeen tilaajana saat markkinoinnin ja viestinnän uutiset sekä uusimman MRKTNG-lehden ensimmäisten joukossa. Saat myös viikottain koulutuksistamme kerättyjä vinkkejä käyttöösi sekä tietoa järjestämistämme koulutuksista.