It's been roughly a month now since we're feeling the impact of the Coronavirus (COVID-19) on both our personal and professional lives.
Even if countries across Europe are preparing to ease their lockdown, sadly, the crisis is not over yet. Businesses are suffering and are going to struggle to make up for their losses.
Because they can't just do what they've always been doing, a lot of them have become more reliant than ever on their digital strategy. Some marketing professionals have also challenged their actions and integrated interactive marketing in their approach. Interactive marketing involves the use of engaging visuals, games or videos within your content to capture your audience's attention. From quizzes, contests and personality tests to more entertaining and interactive formats, interactive marketing serves the objectives of collecting customer data and improving engagement through impactful digital experiences.
Using interactive marketing sounds great in theory, but you may ask how you can leverage it as part of your strategy, especially in this fast-changing situation. To inspire you, here are some examples from top European brands and media who relied on interactive content and marketing games to engage their customers online, and achieve measurable results.
1. Let your community speak
While everyone is experiencing social distancing, the Belgian Radio-Television Broadcasting (RTBF) wanted to encourage its community to meet virtually and share their experiences as a way to drive engagement. To do so, the RTBF shared an online article with an embedded download module in it, inviting everyone to share their quarantine experiences via video. The videos were then shared on all RTBF's platforms so that everyone could benefit from each other's experience. An original way to let users express themselves and create a community.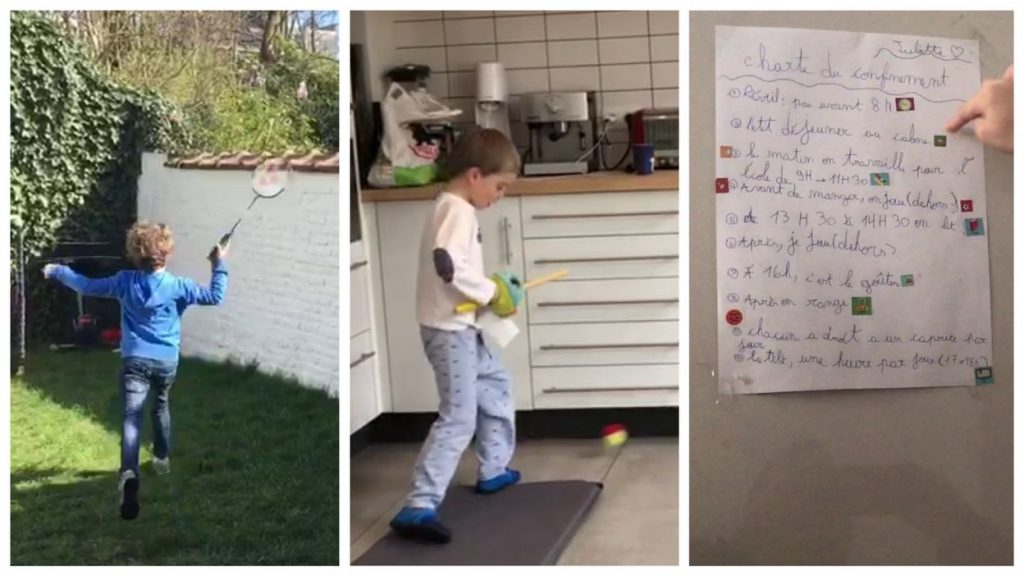 On its side, the Austrian publisher VGN launched a very human, original and lovely campaign. The publisher wanted to show readers that its journalists were providing the same level of service and high-quality content even from home. VGN displayed in one of its articles an interactive gallery gathering all its journalists' stories, home working environment and experiences, as a way to retain its readers and attract new ones.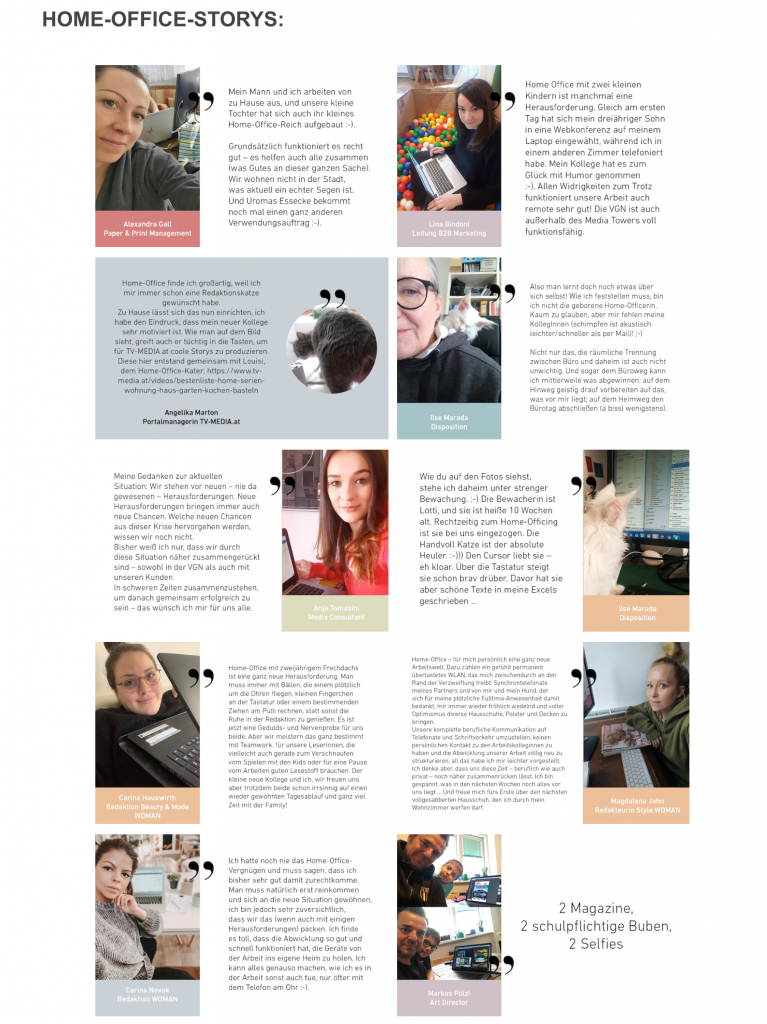 2. Be a source of entertainment
Warner Music Spain wanted to find an engaging action to entertain its community during the quarantine. They decided to launch a "karaoke" campaign in collaboration with the Spanish music group Sinsinati. Internet users were invited to sing one of the most popular group's songs and to record themselves. The prize? The opportunity to appear in the song video clip on Youtube for 6 participants.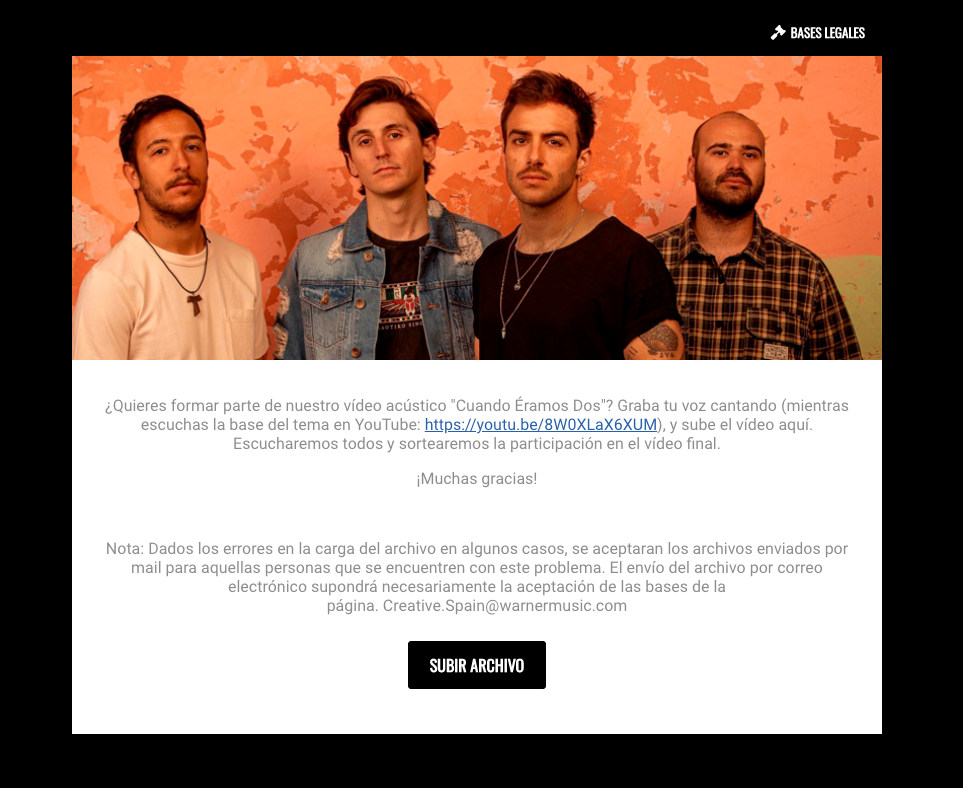 To make its readers feel valued and cared for, the Danish magazine Gør Det Selv, had the idea to organise a photo contest in partnership with the multinational Bosch. The concept was simple: participants had to upload a picture of their DIY projects and describe them for a chance to win Bosh tools. To validate their participation, they had to enter their contact details in a form, in which an opt-in for both companies was proposed. Even during the ongoing crisis, partnerships are excellent opportunities to collect newsletter opt-ins and engage audiences.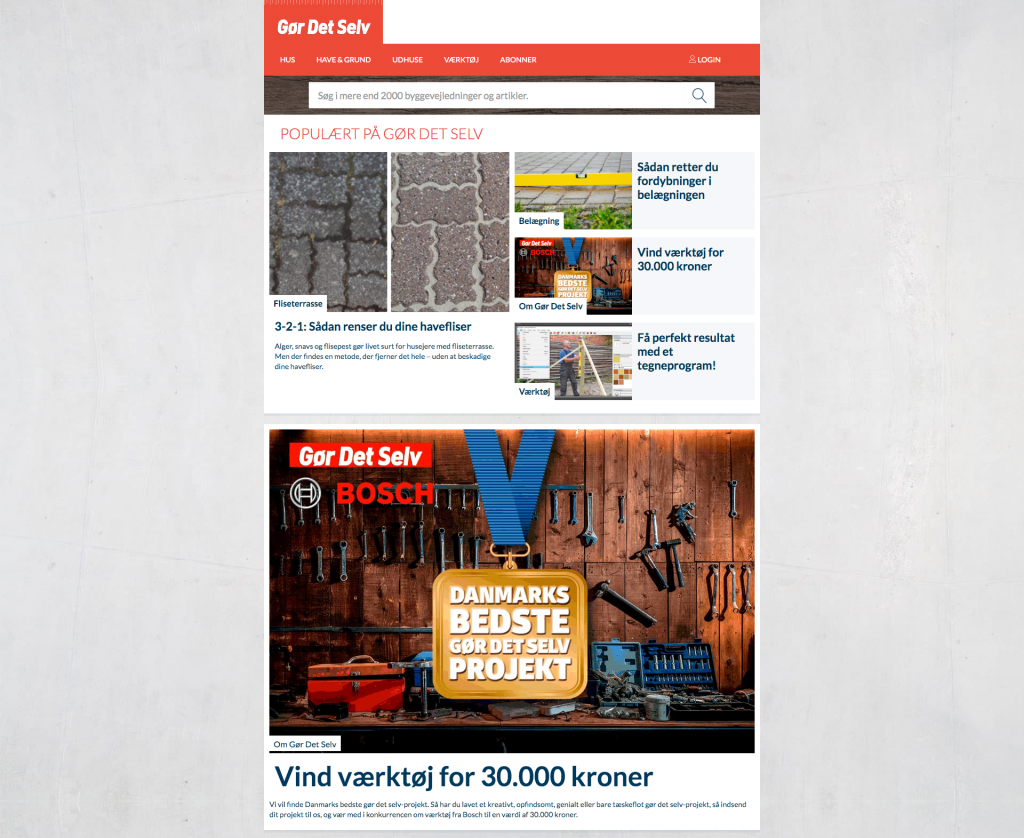 To give you another example of partnership, RATP (French public transport company) decided to offer 200 three-months subscriptions to its members, in partnership with Youboox, the app gathering more than 250,000 books and magazines. During one month, internet users had the opportunity to participate in the prize draw directly via RATP website. To register and try to win one of the subscriptions, participants had to log in or create a new account – an effective and original campaign to develop, reward and retain its community.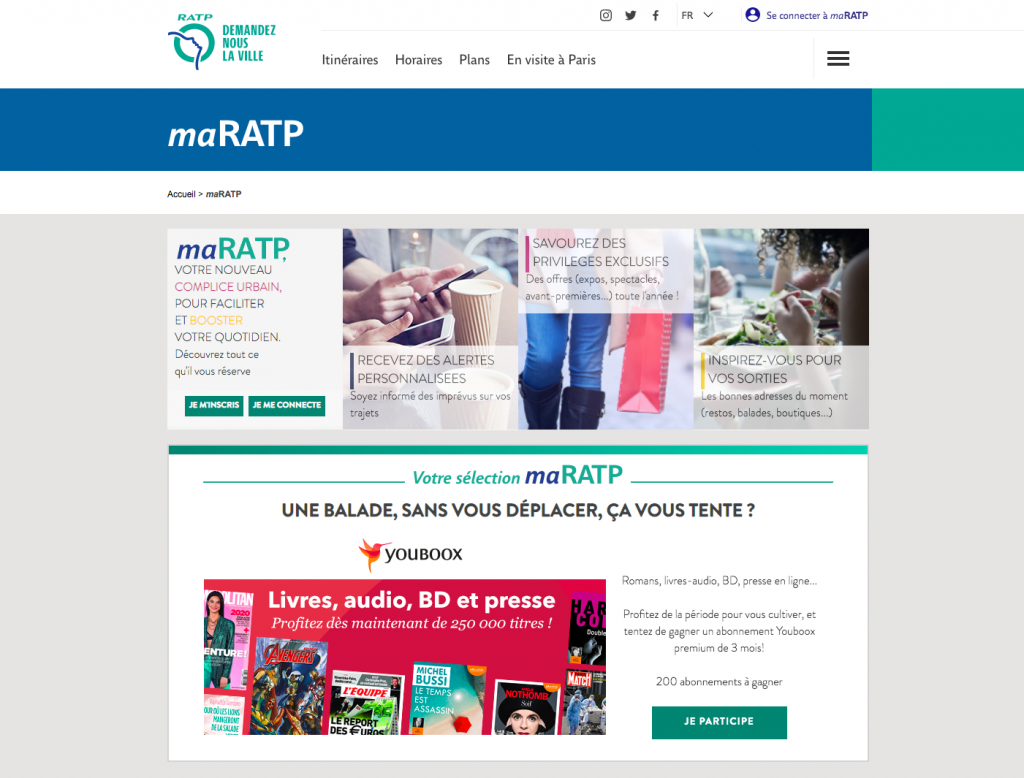 On another note, the pet supplies stores Tom&Co wanted to find a way to promote its four new collections originally. They imagined a personality test in which participants would have to answer some questions to discover their "pet look". Each profile description was shareable on Facebook and was highlighting some products of its new collections, with the opportunity to purchase them on its eCommerce. Before discovering their profile, participants had also the opportunity to subscribe to Tom&Co newsletter via an opt-in, quite practical to collect qualitative data.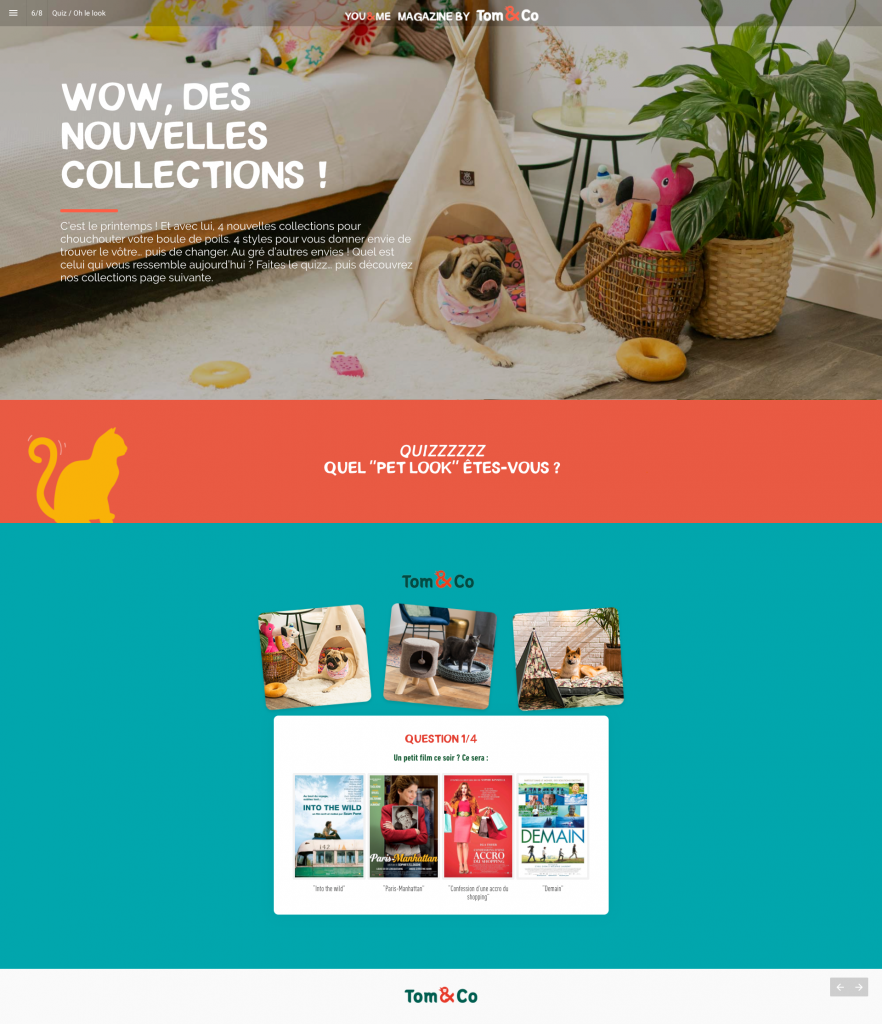 3. Provide useful content

Based on the ongoing situation and the news, Test Achats, the Belgian not-for-profit organisation promoting consumer protection, decided to launch a test "How to spot Fake News". Published directly on its website, the test wanted to help people remain critical while checking online news. After each question, an explanation was displayed to help participants understand why the information was or wasn't reliable. The campaign's objective was educational primarily but also awareness since it asserts Test Achats as a leading expert on consumer defence and information fact-checking. An interesting and well-documented campaign, especially relevant during this period where the amount of false or biased information around the coronavirus is flourishing on the internet.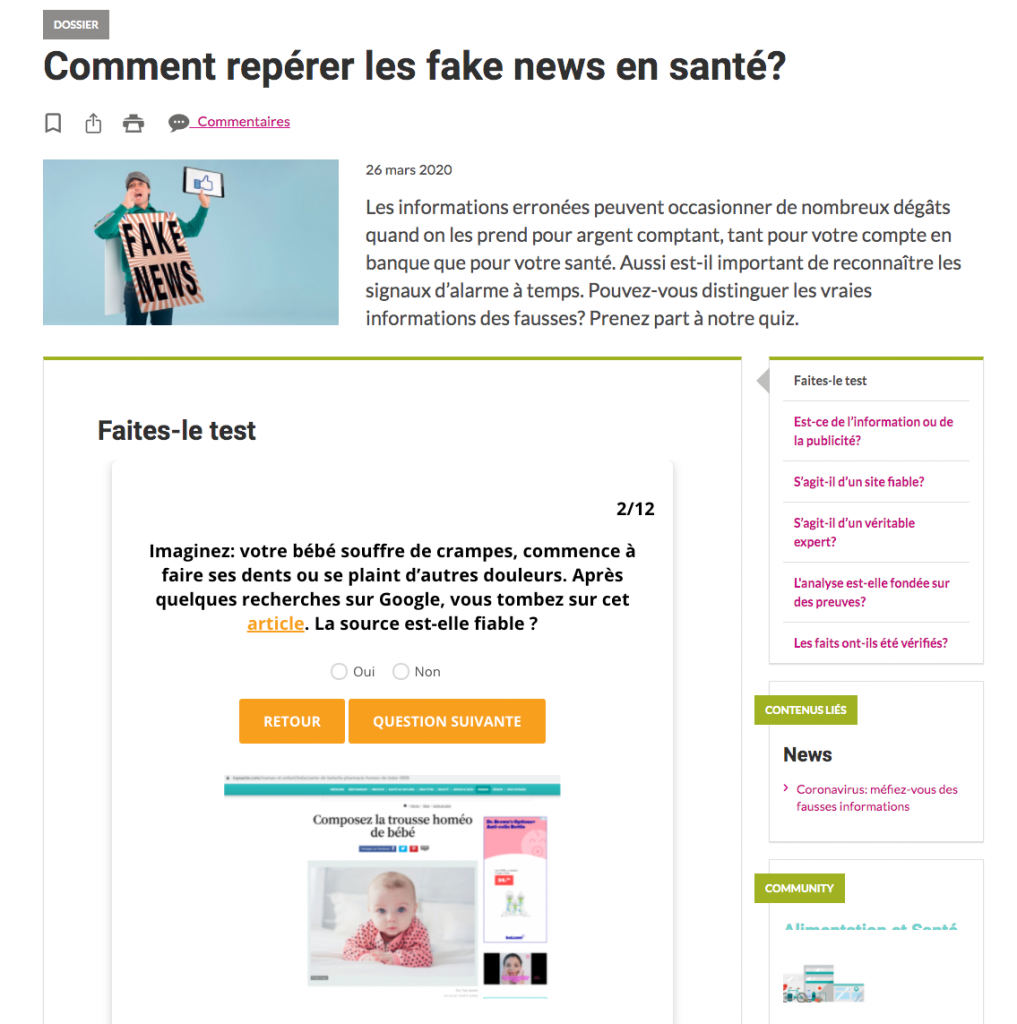 In the same logic to create content that is engaging directly with customers originally, the retailer Delhaize, imagined a baking challenge. Participants had to answer as fast as possible different questions to test their baking knowledge. The correct answers were displayed at the end of the quiz as well as a link to get inspired by nice recipe ideas on Delhaize website. An original way to increase its brand awareness and website traffic.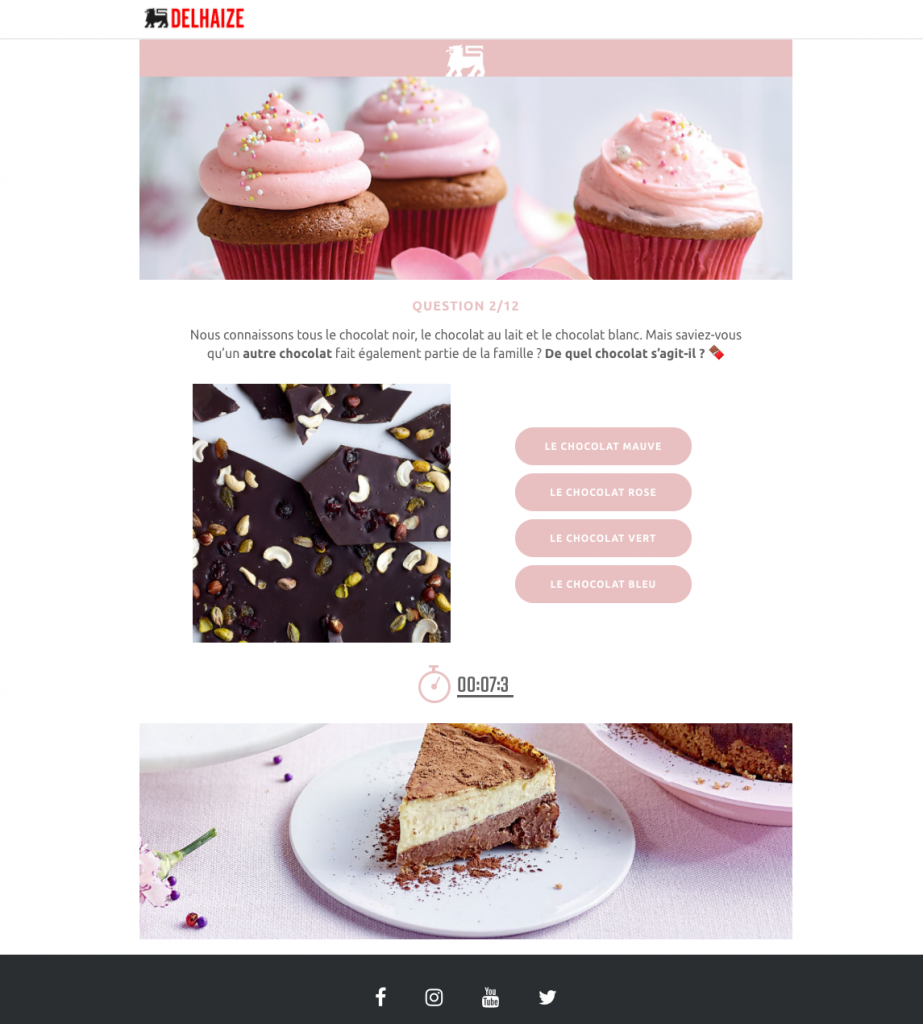 We hope the campaigns in this article gave you some insights on how to apply interactive marketing to your strategy. Because communication is more important than ever now, Qualifio wants to help you stay close to your audience during the quarantine.
As a member of the Marketing Finland community, we're offering you free access to the Qualifio platform for one month to help you create interactive and engaging content for your online community.
You'll be able to:
Create interactive content like quizzes, surveys, games and contests, and publish them on all your digital channels;
Collect cg and newsletter subscriptions;
Offer your advertisers alternatives for digital exposure.
Want to benefit from this free service? Contact us now and have a first campaign running live in the same week.
Article by Qualifio
Uutiskirjeen tilaajana saat markkinoinnin ja viestinnän uutiset sekä uusimman MRKTNG-lehden ensimmäisten joukossa. Saat myös viikottain koulutuksistamme kerättyjä vinkkejä käyttöösi sekä tietoa järjestämistämme koulutuksista.