If you are dreaming of moving to Spain, even temporarily, to live there as a permanent resident, to learn about and immerse yourself in the culture of the country… a remote job in Spain is just what you need!
There are lots of opportunities to develop your career in Spain, and it's a totally safe place where you can enjoy Spain's nature, beaches, culture, great food, and excellent weather. In this case, the work environment you're looking for does indeed have a fantastic climate, is compatible with most of the world when it comes to working hours, and has top-level infrastructure and direct access to major European cities.
Let us drive you through all that Spain has to offer when you work remotely.
Spain has more than 3,000 hours of sunshine each year, making it the most sunny country in Europe. You will be able to enjoy the outdoors nearly all year round thanks to mild temperatures and a pleasant Mediterranean climate. There are even places, like the Canary Islands and southern Andalusia, where it is no necessary to wear a coat at all.
Madrid and Barcelona are the biggest cities in Spain. Both cities are a good choice if you want a change of scene without missing out on exhibitions, festivals, and events of all kinds, as well as having a variety of restaurants and shops. In addition, you will find all the services, facilities, and co-working spaces you need in smaller cities, such as Seville, Granada, Málaga, Valencia, Bilbao etc.
In the Canary Islands, for example, is home to volcanic landscapes, ancient laurel forests and national parks, and is only a short distance from the countryside, where you can experience the peace and quiet and enjoy the perfect weather all year round.
Another perfect region for you to disconnect with lush natural landscapes is Asturias. Asturias is known as the Green Spain for good reason. You can travel through the Picos de Europa National Park, discover idyllic spots like the Lakes of Covadonga, and sample the famous cuisine.
The history of Spain, its monumental heritage and museums, stunning coastlines, friendly people with their traditions and, of course, its delicious gastronomy, make Spain an endlessly surprising destination.
Spain has a lower cost of living than other European countries. Depending on the destination, shopping, transportation, services, and even public transportation can be more or less affordable. It is possible to travel around Spain by bus, train, or plane. Meanwhile, high-speed trains connect the major cities and buses cover most road routes. Also the ferry is an alternative to get to the Balearic  and Canary islands.
All types of accommodation
If you are looking for a place to stay, depending on the length of your stay, the time of year and your chosen destination, there are several options with different characteristics and prices. You can also choose from a wide range of hotels, aparthotels, tourist apartments, hostels, rural accommodations, or campsites. Even renting or sharing a flat are options available.
Malaga, for example, has launched the platform Malaga WorkBay to make easier to set up your home office in the city, where you can find out all about its coworking office spaces and after-work activities. You can also take advantage of its "soft landing" measures to find accommodations and office spaces, complete contracts, and obtain any necessary documentation and permits.
For several years now, Spain has been a European leader in fiber optic coverage. Moreover, its broadband coverage reaches 90% of the population, including rural areas. Hotels, cafes, libraries, shops, and cultural and leisure centers often have Wi-Fi Internet networks, which are usually free of charge. If you have a contract with data within the European Union, you will be able to connect to the internet via your mobile phone just like you normally do, since no roaming applies. Alternatively, you can buy a SIM card with a data package that suits your needs.
Spain is one of the best spots to keep up with your professional career while experiencing a diverse, joyful and beautiful living environment. Come and join other professionals that have already moved to Spain!
Julio Jiménez Novella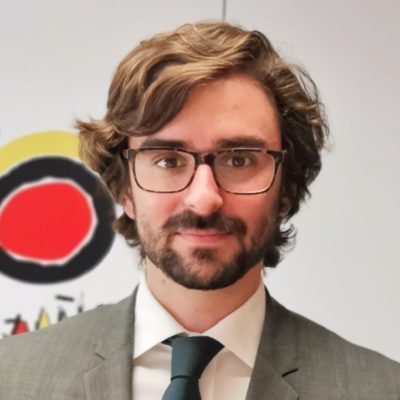 Director of the Spanish Tourist Office in Helsinki
More information:
Uutiskirjeen tilaajana saat markkinoinnin ja viestinnän uutiset sekä uusimman MRKTNG-lehden ensimmäisten joukossa. Saat myös viikottain koulutuksistamme kerättyjä vinkkejä käyttöösi sekä tietoa järjestämistämme koulutuksista.